Concert: Blind Boys & Blues Queens
The CCB Toronto Visionaries Chapter of the Canadian Council of the Blind proudly presents Blind Boys & Blues Queens.
Blues music by blind blues players from the 1930s, through Jeff Healey, to the present, mixed with the very best of female blues vocalists of the past century!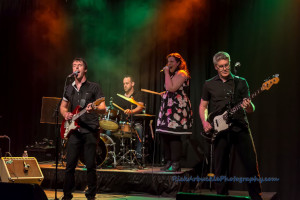 With accomplished blues guitarist and band leader, Lucas Haneman, and Maple Blues Award nominees the Lucas Haneman Express, we'll sample the history of blues and the contributions of blind blues musicians and Blues divas across the last 8 decades.
For a taste of the Lucas Haneman Express, listen to The Verdict, taken from their album Tearing Up the Rails. For a sample of the band live, listen to Take2.
Date: Friday, April 13, 2018
Location: CNIB Centre, 1929 Bayview Avenue, Toronto
Time: Doors open at 5:30pm, show starts at 7:00pm
Cost (in advance): CCB members $10, non-members $15
Cost (at the door): CCB members $15, non-members $20
Soft drinks, water, and light refreshments will be served.
Tickets available by arrangement. To get your tickets, email the CCB Toronto Visionaries, or contact Rhonda Underhill-Gray at the CNIB Hub (416-486-2500 extension 8313) or David Dennis at the CNIB Store (1929 Bayview Ave). You can also get tickets at any CCB Toronto Visionaries event.